Our Favorite Red Carpet Looks From The Queens Of The 2022 Oscars.
Happy Monday Queens!
So the Oscars were last night and while I have strong opinions about the slap that is not what we're here to talk about today. Today we're going to talk about red carpet looks we loved from the 94th Oscars Award Show because that slap is non of our business.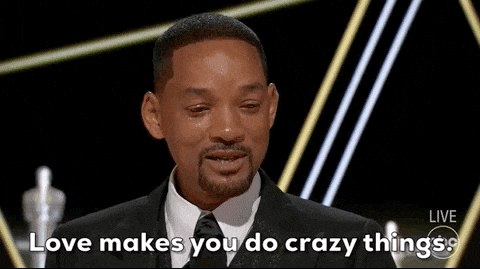 We might as well start with Jada Smith's outfit by Jean-Paul Gaultier and his protégée Glenn Martens. Honestly, I love the look on her, she looks domineering in the long sleeve zipper bodice and feminine in the sea of green ruffles. The emerald tones of the dress also really complement her skin tone. 
Everyone knows we love a good leopard print and Prada's interpretation of the print looks amazing on Lupita. There's nothing like gold against dark skin, it looks rich and bold, especially in an all yellow gold dress. I love the fringe, but honestly, I wish the spots were bronze over the pastel pink, but Lupita can do no wrong on the red carpet so she pulls it off with ease. 
Did y'all see Tiffany Haddish? I did and she looked so elegant in this emerald Dolce & Gabbana dress. It was so simple but it fit her shape and her bleach blond hair really brought out the details of the dress. She looked like an absolute queen and I'm 100% here for this look. 
You can't go wrong with a sheer black dress on the red carpet (well you can but today is about looks we love lol.) Rachel Zegler wore a Dior gown that featured black sequin detailing and a draped neckline. I don't know it was just her smokey eye or the fact that the dress was sheer from head to toe, but there was a slight edge to her look that I personally loved. 
Our favorite hot girl looked like an absolute goddess in the dusty blue and silver dress by Gaurav Gupta. I loved the trendy cutout detail and high slit because it stays true to the trendy aesthetic that is Meg Thee Stallion, but was still super elegant. The tiered ruffled train was giving water goddess and I love it. 
Lily James arrived in a pink figure-hugging Atelier Versace gown finished with lace. She looked girly and cute in this soft pink color and chunky diamond chain necklace. The look was super simple and the high slit added some sex appeal to the look, but not so much that it took away from her girl next door aesthetic. 
I could find who made singer H.E.R.'s dress, but I'm a sucker for neon. The simplicity of the dress made the neon color not feel so loud even with the long train. I think this babydoll style dress adds to the cuteness of her petite frame. I also love her natural messy bun look.
Last but not least Regina Hall takes the cake for best dressed in my opinion. The draping of the brown Vera Wang on her silhouette looked absolutely elegant. I'm obsessed with this shade of brown right now and she looks like a goddess. This dress was simple, elegant, and perfect for the event. 
Honestly, no one's look was jaw-dropping or super shocking but the ladies above all looked absolutely beautiful. Join our VIP Facebook group and let us know what your favorite oscar looks were this year. Until next week XOXO Ivy Reina.