What To Wear To Your Next Wedding Affair
Hey, Queens! We are all about weddings here at Ivy Reina. We love the fashion, the food, and the fun! But what we love the most is helping our readers get dressed for a wedding. Sometimes it can be intimidating to know what to wear and how to dress for a wedding. It's a lot of pressure to be in a room full of people who are likely more fashionable than you, but don't worry—we've got you covered! Here are some tips and tricks for being a stylish wedding guest.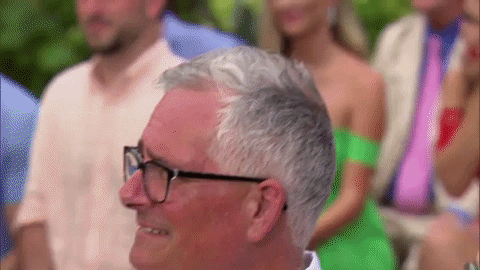 The first thing to consider is your relationship with the bride or groom. If you're related, such as a parent or sibling, you can go for something more traditional. If you're not related but have a close relationship with the bride or groom, you may also want to choose something traditional. If you don't know them well or aren't close with them and are just attending their wedding as an invited guest, then consider choosing a more modern look. For example, if the wedding is held at a beachside resort where everyone will be wearing casual clothes, then wearing a cocktail dress might not be appropriate.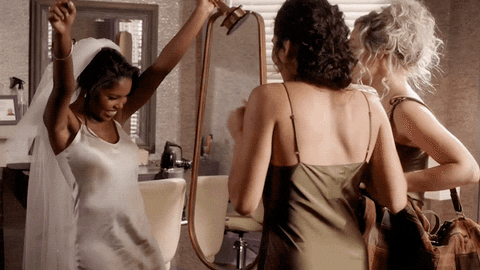 Once you've decided which category applies to you — traditional or modern — take these additional factors into consideration:
Your body type: Are you tall and thin or short and curvy? Will the dress make your body look good? If it doesn't fit properly in one area (too big in the bust area, too small in the waist), then it won't look right on camera. So our advice would be, if you are petite, choose an empire waist dress or jumpsuit. If you are tall, pick a dress with a high-low hemline or one that has a statement sleeve. If you are curvy, go for a fitted style, which will help balance out your body.
The next thing to consider is the event's location: think about the weather conditions at the wedding location when choosing an outfit and accessories. With summer around the corner, you're likely going to be attending more outdoor weddings. It will be important to keep what the weather will be as well as the venue. For garden, weddings consider wearing more pastels and bright prints but be sure to pack an umbrella in case of rain. For beach weddings, the best fabric for your outfit will be linen because it's super lightweight and typically comes in softer colors or neutrals. For those of us that are in the south where the heat is too much to be outdoors for long, I hope you're blessed with an indoor wedding. If that is the case you still don't want to wear anything too warm, but definitely go for something more formal like a maxi dress or jumpsuit.
Next, select an outfit that matches the theme of the wedding. It's important that you don't go overboard with your choice of clothing or accessories (unless it's encouraged at the event). For example, if there are going to be many people wearing hats at the event, then make sure that yours stands out from others by choosing one that compliments your outfit instead of taking away from it. Also, don't forget about accessories such as handbags and shoes when choosing what clothes should be worn at the affair!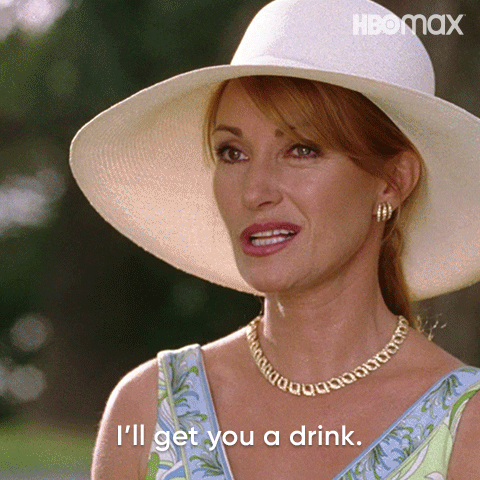 Last, you'll need to consider your accessories. Starting with your jewelry (because that's the easy part), first, decide which color will best match your outfit gold or silver. I personally believe gold goes better with brighter colors and neutrals, and silver goes better with pastels and dark colors like black or navy. If your dress is simple feel free to go bold with your jewelry, but if your dress is bold simple jewelry would be best. Now when choosing your shoes comfort should be your top priority. During weddings, there is a lot of standing up and sitting down for various reasons throughout the ceremony depending on what wedding traditions will be done, then theirs the standing and waiting during cocktail hour, and finally there's the dancing. With all of these activities, you'll want to make sure you wear comfy shoes. I personally find a platform or wedged heels the most comfortable for weddings because they have a nice base for you to stand on. I personally don't like kitten heels but if you can pull them off they're great for weddings because they're not so high. If you must wear the sexy strappy heels bring a backup pair of flats so that you're not barefoot on the dance floor.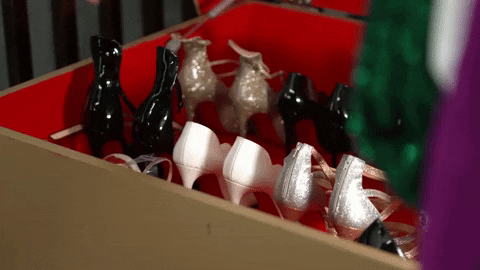 Hopefully, we were able to give you an idea of what to wear to your next wedding affair. Always make sure you consider the theme of the wedding, any request of the bride and groom, your location, and the weather. Above all else make sure that you wear what makes you feel the most confident and comfortable. I'll talk to you queens next week. XOXO, Ivy Reina
---