Hello Queens,
It's another glorious Monday afternoon and as you know this month I am writing about none other than myself. With my birthday being yesterday I figured today would be a great day to tell you not only about what I did this weekend, but also give you some insight into the awesome things there are to do around the DFW.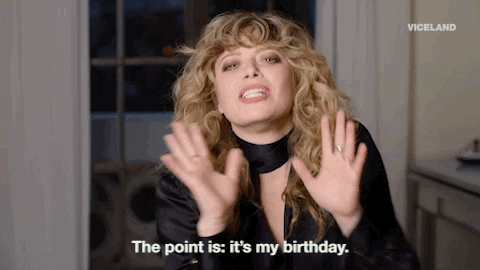 My celebration started Friday, after a long day of braiding my hair my wonderful husband took me on a date to the movie theater. This time we saw Everything Everywhere All At Once, and the movie was really good. It was like a funny Inception, and I definitely would recommend you see the film. Also if you're always going to the movies like we are I suggest signing up for your local movie club so you can get discounted tickets and concessions. For this event, I wore my favorite Ivy Reina loungewear for the comfiest movie outfit ever. 
Saturday was a busier day for sure. We started our day at the Dallas Reggae Fest in Addison. It was a lovely day so I wore one of our super cute bralettes and some mom shorts. For this There were a ton of amazing food trucks, shopping, and live music. The live music was eh, but the DJ was popping so that definitely set the vibe for the event. Now there was an incredibly long line for 2 of the Caribbean food trucks, but we were hungry so we went to a truck with no line called Taste of Jamaica. We ordered the catfish basket and it was sooo good (looking back I should have ordered the OX tails because I can't stop thinking about them now lol.) There were a ton of vendors at this event but I shopped with a local artist that turns his wife's drawings in to puzzles (adorable) and of course I got another set of waistbeads. Later that night we attended a family party in West Dallas and had a blast dancing and hanging out with the fam. Per usual I over dressed for the event but I looked good in my black illusion dress from Ivy Reina. I definitely recommend downloading eventbrite to catch local events and festivals happing this season. 
So Sunday was my actual birthday and I spent the entire day with my love. I decided to keep my look simple and wear a t-shirt dress with some shorts underneath so my backside won't be hanging out and a cute pair of platform sandals. He took me to Egg Bar Brunch in Arlington and if you're going to brunch you've gotta get mimosas and if you're having more than one you might as well get the flight lol. There potatoes are amazing and the cinnamon roll french toast is heaven sent. After brunch it was pedicure time and Sunday has to be the best day for walk ins because we were the only one's there and it was so peaceful and relaxing. Afterwards we picked up some Chinese food and my birthday freebies from around town. Which was perfect because I got a free margarita to go with my Chinese food. We ended our night playing video games and putting together.
Honestly it was really nice to have a chill, just me and my baby birthday. I didn't have to rush and get ready or worry about if anyone could make it because my person was with me the entire time and we got to enjoy some intimate care free time together. Anyway, we've got a ton of amazing things happening in the next few weeks so tune in next week to stay up to date with all things Ivy Reina. Until next time, XOXO Ashley Hernandez CEO Ivy Reina