Hello Queens,
It's the last day of February and that means it's time to get ready for spring. Start by cleaning out your closet. It's a new year and a new season if it has been more than a year since you've worn it that means you probably won't wear it again put it in the donate pile. Now that we've got that out of the way let's jump into the top trends for spring 2022.
We have to start by talking about the spring 2022 color pallet. Think bright and bold, that's the best way to describe the color pallets for the upcoming season. We've got beautiful jewel tones and rich pastels paired with rich neutrals continuing that 70s & Disco vibe we predicted would be trending this year. 
Goddess Draping: So the first trend for spring 2022 happens to include one of our recent bestsellers, the Noelle Satin Dress. When you think goddess draping think about all of the beautiful goddesses on Hercules and apply it to tops dresses, and skirts. Pair these items with gold jewelry to complete the goddess look.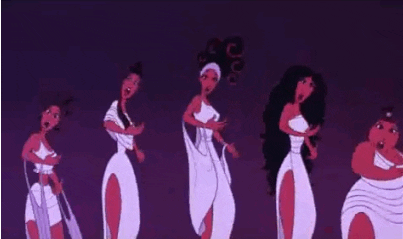 Shop the trend: 
Saffron: For those that don't know saffron is a shade of red that is bright and bold with a bit of an orange tint. It's named after a spice that comes from the Crocus sativus flower. The color pairs well with your acid wash jeans and shades of brown. When worn by itself it will have you looking and feeling as bright and bold as the color itself. This bright red is definitely going to add a pop of color to your wardrobe.

Shop the trend:
Business Casual: This is where your capsle wardrobe will thrive. The business casual look is trending for spring, think oversized button downs, slacks or straight leg pants, soft colors, and blazers. All of these and more will be crowding the streets this spring. 
shop the look: 
Fringe: As much as fringe reminds me of the wild wild west it's still one of the top trends for 2022, so I made sure we had it in our Ivy Reina Closet. Fringe can be seen in everything from jackets to dresses to jewelry. And we have to admit we're obsessed with our pink fringe jacket. 
Shop the look:
Moody Academia: Ok so this has been trending for a while now and it looks like the academia aesthetic is here to stay. For spring we're taking a surprising turn of adding black and grunging it up a little. It's giving y2k punk and I'm definitely here for it. 
Shop the look:
Mini Everything: We're talking mini skirts, mini sunglasses, mini purses etc. They'll all be playing a major roll in your 2022 spring wardrobe. I highly recommend creating a monochromatic look for a fresh spring look. 
Shop the trend:
Luxe sportswear: Lasy but not least we have luxe sports wear. With the world slowly (maybe) opening back up the girlies are starting to hit the gym to get summer time fine. The best part about sportswear is you can make it look really chic with some chunky chain jewelry, chunky sneakers, sunglasses, a cap, and layer on your tops/jackets. The best part about this trend is even if you don't workout sportswear is super comfy to lounge around in. 
shop the look:
Let us know what you think of the upcoming spring 2022 trends and how many of them will you be slaying this year. As always if you end up wearing something we suggested please leave a comment or tag us in your photos on IG. Until Next Week, Ivy Reina