Tips For Finding Your Perfect Fit
Happy Monday Queens,
I know there was no blog last week due to a family emergency, but did you miss me? Well we're back and as you may have noticed we're starting to add a lot of different brands to our collection, and we want you to be confident in your purchase when shopping with us. So, on today's blog, we're going to talk about some of the different brands, why we love them, and how to find your perfect fit.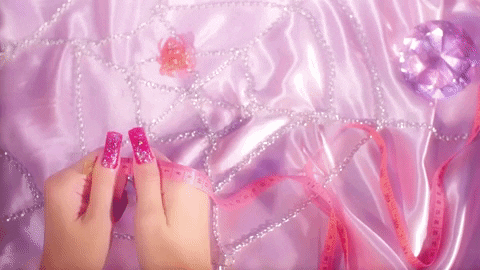 First, we have to talk about my new favorite denim brand, Judy Blue. Every time I think about this brand I think about that Y2K song Big Booty Judy, because these jeans are not only size-inclusive but made with the big booty girls in mind. This brand cuts their jeans and shorts in sizes 1-24 or small - 3X, and they all have between 1%-5% spandex. If you hate that stiff feeling of not being able to breathe in your jeans then you're going to absolutely love the Judy Blue brand. In fact, there's often enough spandex for you to be able to size down in these jeans if you still want a tighter fit with all the comfort of spandex. Also, the pricing of these jeans is perfect for the quality, ranging from $50 - $70 depending on the style. 
The next brand we're obsessed with right now is Glamaker. Glamaker, or "glamour maker", is the best choice for party and night-out attire, with the highest quality and affordable prices. Their alluring styles will jazz up the night for life-of-the-party women. Plus their styles are available in XS - 4X depending upon the item. These styles are perfect for vacations, going out, and your special occasions. 
With all of these new brands, we're being very diligent about adding sizing charts and measurements to the product description or a photo of the size chart in the photos. To find your perfect fit you're going to need a measuring tape, your beautiful self, and possibly something to write down your measurements on. Starting with tops and dresses, begin with measuring your chest. To measure your chest either have a friend wrap the measuring tape around your back and the top part of your chest, you will do the same process for measuring your bust but instead of measuring the top of your chest measure the largest part of your bust area. For pants you should start by measuring your waist, most of our jeans are high wasted so you'll want to make sure to measure your actual waist (above the hips.) Next, wrap the measuring tape around your hips and the biggest part of your butt. Finally, you'll want to measure your inseam, do this stand up straight and you'll measure from the top of the inside of your legs to your ankle or the floor depending upon where you want the jeans to stop. Last but not least, for jackets and blazers you'll need to add one more measurement to your shirts category, the sleeves. So there are 2 ways to measure for sleeves, first, start at the top of your shoulder and end at your wrist. If you have a friend with you, you could also fold your arm in half across your chest and have your friend measure from the middle of your back to your wrist. The second method is my favorite just because it ensures you'll be able to move around in your blazer. Match the measurements to the size chart to find your perfect size. Keep in mind when it comes to the style of your jeans personal preferences are what will matter the most. For example, boyfriend jeans give me a very relaxed look whereas skinny jeans make my booty pop and highlight my curves. So I pick my style based on what look I want to achieve.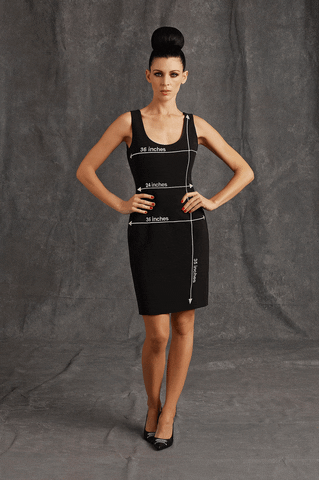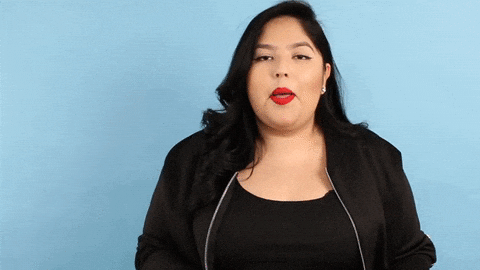 Hopefully, this helps you to feel more confident in finding your size. Please keep in mind that different brands will have different fits, so you might be a different size in one brand than you are in another, and there's absolutely nothing wrong with that. Your measurements are what is important because the goal is to make you look and feel your best no matter what you put on. Until next week, XOXO Ivy Reina
---