Happy Monday Queens, 
It's the last week of April so to wrap up my birthday month I'm going to show you some of my favorite looks from Ivy Reina and tell you all about the fit and how I wore them. Just so you can manage your expectations I am 5'3" and a size 1X, some items I'm wearing will come in full-size runs, standard sizes only, and plus sizes only. With that said let's get into these looks.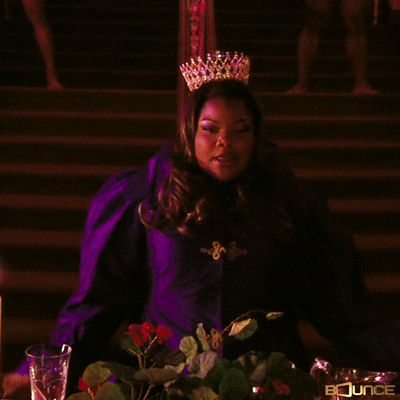 First, we have the Carmen Feather Print Summer Dress. So a few things about this dress it is a beautiful dark teal color with gold accents. It's a lightweight short strapless dress with a short teal lining. It also has a snap in the bust area so that it can adjust to your chest size, and a simple matching belt for a cute bow accent. I wore this with a simple pair of converse and gold hoop earrings. This dress is available in sizes 1XL - 4XL and is only $39.99. 
Next, we have the Cardi Illusion Midi Dress and this dress is sooooooo sexy and surprisingly comfortable. The mesh sleeves aren't itchy or anything and the body of the dress is a soft polyester and spandex and is super stretchy. I wore this to a formal party and literally got a competent from every single person that I said hi to. I didn't wear any jewelry with this dress because of the next line and wore some really cute heels. This dress is available in sizes 0XL - 4XL, it comes in black or wine and is also only $39.99. 
So on my birthday I went to go get my nails done and went shopping with my husband so I wore this simple Wonderful Life t-shirt dress with some shorts underneath for the oversized shirt look. For the more modest I definitely recommend wearing this dress like an oversized t-shirt. The neckline is split to look like a choker necklace and a deep v, but their both connected. This is going to be my go-to summer outfit because it's simple and easy to put on. This t-shirt dress is available in sizes 0XL - 4XL and is only $35.99. 
This next look was actually one I put together using the Tiktok aesthetic filter. The filter landed on minimalist so I put the beige Chiquita Ribbed Sleeveless Jumpsuit and paired it with the Olivia Cardigan. For accessories, I wore the Jane Gold Stone Earrings, the Brittany Pearl and Heart Pendant Layered Necklace, the cheetah print headband that comes with the Jungle Fever Set, and some slip-on heels. I honestly loved the look and wore it for the rest of the day. The jumpsuit is super stretchy and has the same level of comfort as a pair of leggings and the oversized cardigan can be paired with so many different things. The jumpsuit comes in sizes 0XL - 4XL and is only $39.99, and the cardigan comes in sizes S - L and is on sale for $19.99. 
The last outfit is one I keep coming back to this spring and every time I put it on I'm showered with compliments so I highly recommend this look. First, the On The Move Crop Top is super comfortable and has a ton of stretch so it will fit many chest sizes. I paired the top with the Sunflower Fields Relaxed Fit Jeans and when I tell y'all we have finally found the perfect jeans to replace the best selling Rihanna Denim, we found them. These jeans not only have the perfect amount of stretch but they comfortably fit the fupa, and make the booty pop. Not to mention there's no gap in the back, also as you wear them throughout the day you can feel the fabric getting more relaxed and I love them. They also have the cutest sunflower embroidery on the pocket. I paired this outfit with a chunky pair of sandals and our new rainbow Daisy choker necklace and leaf stud earrings and ear cuff. The crop top is available in black, mocha, and hot pink and is only $24.99, and the jeans are available in a size 1 - 18 (for a tighter fit size down, but they are true to size) and are only $69.99. 
Hopefully, you love these looks as much as I do and I'm thinking at I might do this at the end of every month if y'all enjoy the reviews. I'm getting ready to ramp up our social media content so definitely follow us to stay up to date on what's new.
https://linktr.ee/Ivyreina
Have a wonderful week XOXO Ashley Hernandez, CEO Ivy Reina
---